Watching a chess movie has its own wave, a curiosity so unique, that you watch the movie because it has a chess flavor; an element enough for any chess player. Join me as I take you through some of the chess oriented movies and documentaries you cannot afford to miss. While some of the links will directly take you to the movie, others take you to trailers and other additional sources of the movie. 
1. Queen of katwe
Queen of Katwe is an upcoming chess oriented film directed by Mira Nair, presented by Disney. It features Lupita Nyong'o, David Oyelowo, and Madina Nalwanga. It is an astonishing true story of Phiona Mutesi – a teenage chess prodigy from the slums of Uganda. The film will hit the theatres on September 23, 2016. I have been following the updates of the movie on their Facebook page. Interestingly, Tim Crothers's book on Phiona's life 'The Queen of Katwe' was published in 2013. A book worth reading!
A recent clip from the movie can be seen here
2. Magnus
Magnus is an upcoming 76 minute documentary film directed by Benjamin Ree and is expected to release in theatres by the second week of September, 2016. It is already an official selection at the TRIBEC Film Festival. The film tells the story of World Chess Champion – Magnus Carlsen. In 2005, Oyvind Asbjornsen's, The Prince of Chess, also dealt with the life of Magnus. The upcoming film promises an insight into the personal life of Magnus, including his way of preparation for a chess game. Personally,I am curious to see the inside story of the Anand-Carlsen match!
Review of the movie can be can be read here
3. Album 61
This is one intimate documentary woven around the Anand-Gelfand World Championship match. The film reveals interesting stories of Gelfand's life. This unique on-the-go documentary is natural, revealing, and an absolute delight to every chess player! I thoroughly enjoyed watching it. The film was awarded with the Best Director of a documentary at the Jerusalem International Film Festival, 2012.
4. Pawn Sacrifice
Pawn Sacrifice is a film inspired by the life of Bobby Fischer, directed by Edward Zwick. Fischer's role is essayed by Tobey Maguire. The film received mixed reviews in the chess circle, but a chess oriented film is a BIG thing. Full marks to Tobey Maguire for carrying out the intense aura of Fischer on the screen. Do you see a similarity between the poster of Pawn Sacrifice & the Queen of Katwa?
5. Life of a King
Just when I was about to take a nap on a lazy Sunday afternoon, I heard somebody talking about chess moves. And there I saw my brother watching a movie! I watched the movie on the same day and liked it very much. It was this movie that inspired me to write about chess oriented movies.
This is inspired from a real life story. Amazing, isn't it? Life of a King is the story of Eugene Brown, who is trying to start a fresh life after seventeen years in prison. Life imitates chess and this movie reflects it very well!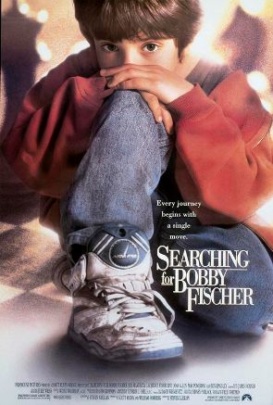 6. Searching for Bobby Fischer
Searching for Bobby Fischer is inspired by the life of Josh Waitzkin, a chess prodigy. Initially, Josh's father, Fred, wrote a book by the same title. The film is directed by Steven Zaillian. The film was released in UK by a different title: Innocent Moves. 
7. Game Over: Kasparov and the Machine
Game Over: Kasparov and the Machine is a 120 minute documentary film by Vikram Jayanti. The film chronicles the controversial chess match between Garry Kasparov and Deep Blue, an IBM super computer. Kasparov is known for his expressive gestures and expressions and this documentary covers all of that!
Watch the full movie here: 
8. Brooklyn Castle
Brooklyn Castle is an uplifting story of five chess members of the chess team at a New York school. Chess becomes a catalyst in transforming the lives of the kids and this helps the school in becoming one of the best schools in the city.
9. Queen to Play
What a lovely title! A middle-aged French housemaid is intrigued by the game of chess after watching a pair of American Guests play the game. What happens after the game becomes an obsession? Queen to Play is a fascinating story of a woman's passion and the ways it alters her life and the lives of those around her. The film is written and directed by Caroline Bottaro.
10. My Brilliant Brain
I was a part of the simul given by Susan Polgar in Bangalore. She was there to promote her documentary, 'My Brilliant Brain' – a National Geographic Presentation. This was the first chess documentary I watched in my life. The experiment features lovely graphics, computer generated images, brain scans, and expert testimony, exploring some of the brain's mysteries.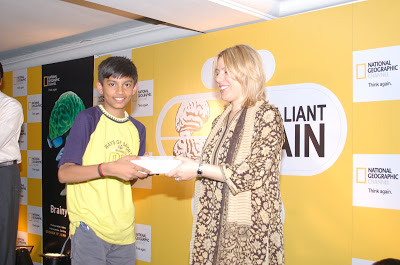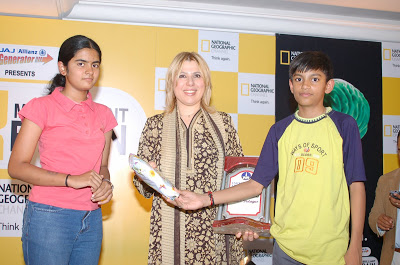 Watch the full movie here:
Indian
Chess Movies
I would like to dedicate a special section to Indian chess movies:
1.Shatranj Ke Khiladi
Satyajit Ray's The Chess Players or Shatranj ke Khiladi is inspired by a story written by Premchand. The film shows two chess kings so obsessed with the game that they abandon their families. British annexation of Avadh forms a major setting for the story. Satyajit Ray won a national award in the Best Feature Film category for this film.
Watch the full movie here:
2. Algorithms
Algorithms is a chess documentary by Ian McDonald, told in black and white. According to the official website, Algorithms is a documentary on the thriving, but little known world of Blind Chess in India. I haven't watched the movie, but it deserves a mention.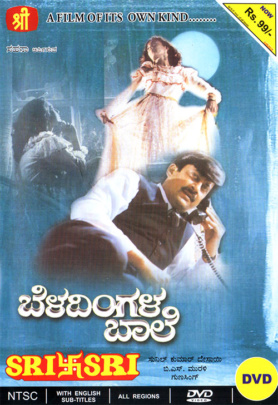 3. Beladingala Bale (Kannada)
Ananth Nag plays the role of Revanth – a world chess champion in Beladingala Bale. A call from an anonymous woman changes the life of Revanth forever. This is one of the best movies I have ever watched!
4. Wazir
Wazir is a gripping tale of a chess master and a cop and their story metaphorically conveys the importance of a pawn. This film projects the good old saying 'Pawns are the souls' through a well crafted story!
Contest Alert:
Share this post and answer a chess riddle. You might win a 8cross8 store voucher! The right answers will be picked in random.
Question: Which is a chess act that all pieces can perform except the Queen?
Remember to answer in comments 🙂
I hope you enjoyed the post! Is there a must watch movie you know? Let me know in the comments section if I have missed any. I'll be back with another article soon. Till then, ciao!
Disclaimer: THIS BLOG claims no credit for any images posted on this site unless otherwise noted. Images on this blog are copyright to its respectful owners. If there is an image appearing on this blog that belongs to you and do not wish for it appear on this site, plase E-mail with a link to said image and it will be promptly removed.