Chess Clocks for Rent
It is so hard to organize a chess tournament without clocks these days. Don't' let shortage of Chess Clocks ruin the schedule of your tournament!
It will be a very huge task to purchase chess clocks to place it in all the boards as each clock costs a little more than 3000
But wait... No more worries on ruining your tournament schedule or making a huge investment.
At 8cross8, we rent our chess clocks at the most affordable price you can get! We follow "PAY PER USE" model, where we charge only for the days, the clock has been used. We don't charge the rent for chess clocks on days when it was idle or in transit.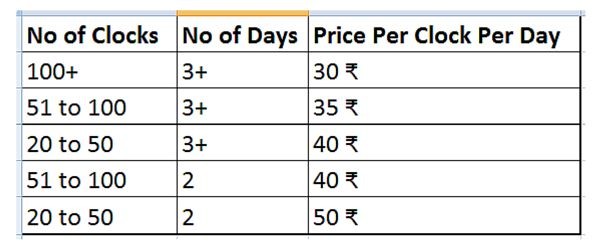 Onward and return delivery charges have to be paid by the customer.
We have a limited Chess Clocks. Please inform us ahead and book the clocks. For more than 200 clocks or more than 5 days of tournament, kindly contact us here.

Chess Sets for Rent