To mark the moment of being in a flight, I take pictures like these for myself. It can help in situations like these, where you are not sure how to begin a blog post.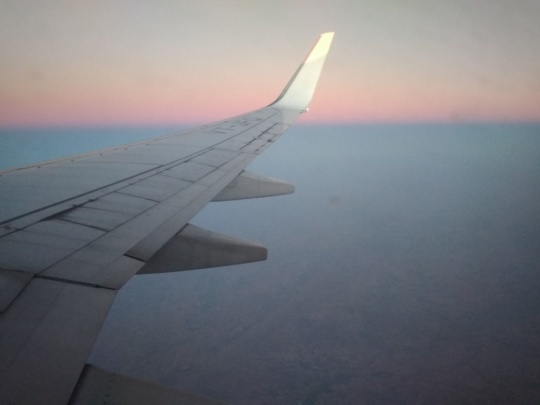 window seat
i continue
looking for God
I planned to play in three main tournaments: Budapest Round Robin, Aeroflot Open and the Reykjavik Open. The Aeroflot organizers were able to include the flights in their traditional package, with additional costs for the connecting flights to Budapest and Reykjavik.
I was given double entry to Moscow, but my itinerary involved three stops at Moscow's Sheremetyevo Airport. Fortunately, the airport has the transfer facility which made it easy to check-in until the final destination. So, I was checked-in from New Delhi until Budapest. You can find more information here:  https://www.aeroflot.ru/ru-en/information/airport/transit
After reaching Budapest, I was told at the Lost & Found counter that my luggage had not arrived and that they would send the bag on the next flight. I checked into the Berlin Hotel and went around to buy some clothes as I had no clothes in my hand baggage. What's the bright side about this? I get to buy new clothes in Budapest 🙂
#Tip 1: Have at least one set of clothes in your hand baggage 
#Tip 2: Never keep all the money in one bag. Divide it.
#Tip 3: When things don't go as per your plan, take a moment to look at the bright side
What's for lunch in Budapest? It is Mandige. A sweet that I love very much 🙂  During the middle of the tournament, the organizer – Nagy Laszlo took us to a lovely restaurant. I shared mandige with them and they all loved it!
https://allaboutbelgaum.com/specials/mande-mandige-sweet-tradition/ 
And if you are in Budapest, don't miss their famous dessert Somloi Galuska
I also visited an Indian restaurant called Indian Curry Corner.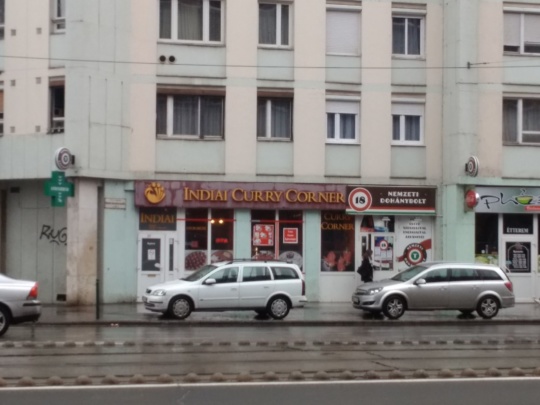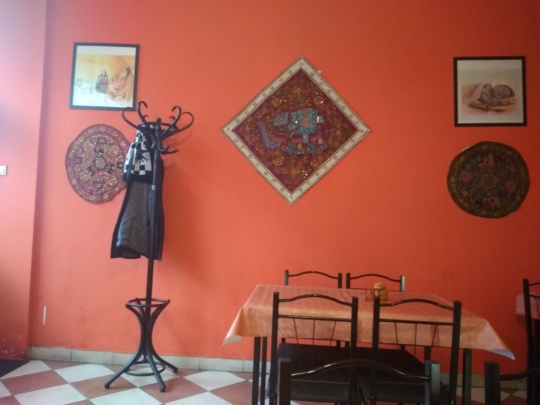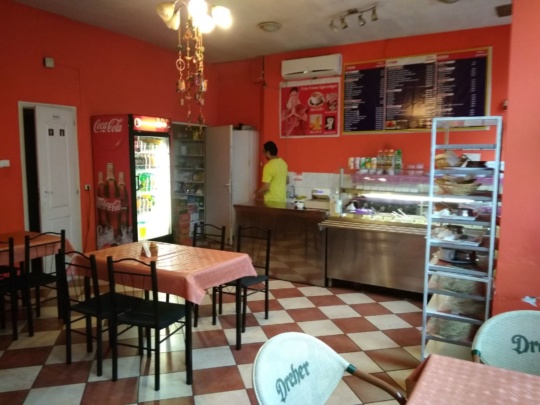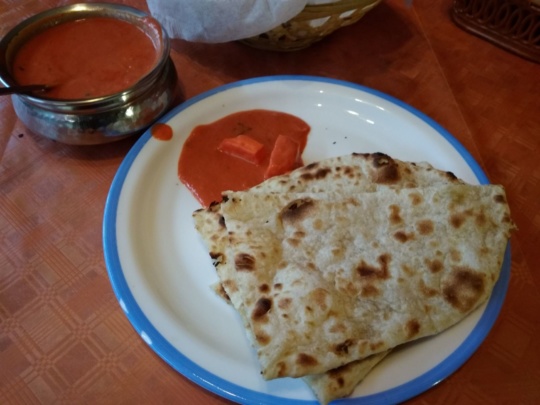 You can find an interesting story about this on my Instagram:
I found an Indian Restaurant at Budapest. Had paneer butter masala and naan. But, that's not the main story. I saw a European woman helping her daughter with her homework in the restaurant. It is one thing I had never seen before. They were really enjoying filling the blanks with vowels and consonants. They high-fived every time the daughter found the answer.
After they were done with the homework, the daughter asked for a page to draw. They didn't have any, so the daughter picked the tissue paper and started drawing.
Now, comes the best part. She drew an image and colored it. While I got up to wash my hands, I took a peek and was stunned.
She had drawn a board with light and dark squares.
There is something different about people with blue eyes!
While I was going back to my room, I realized what could have triggered that. The clue is in one of the pictures 🙂 #Budapest #IndiansInBudapest #stories#storiesofinstagram
My friend Shangmughanathan found the answer 🙂
Some more pictures that caught my attention: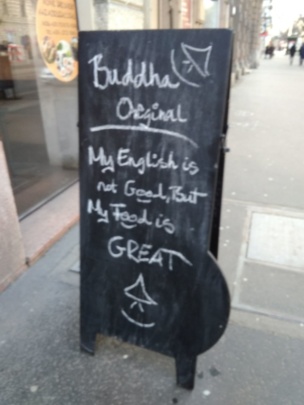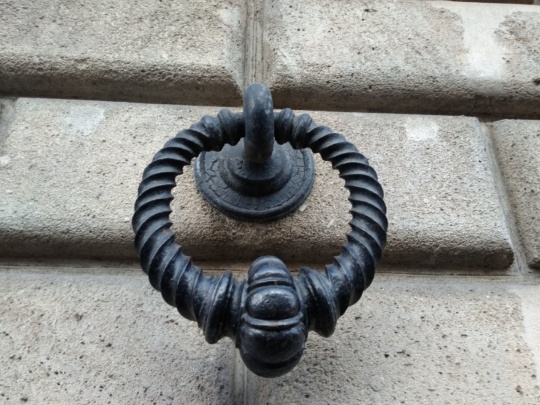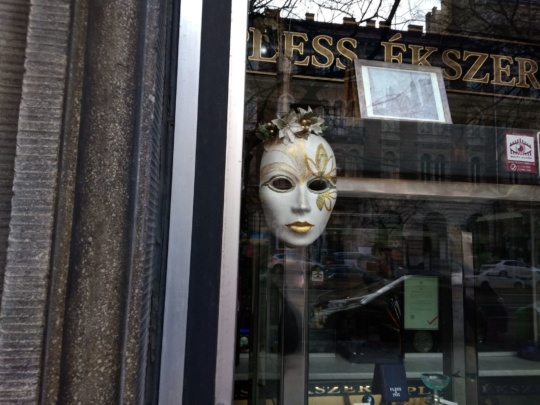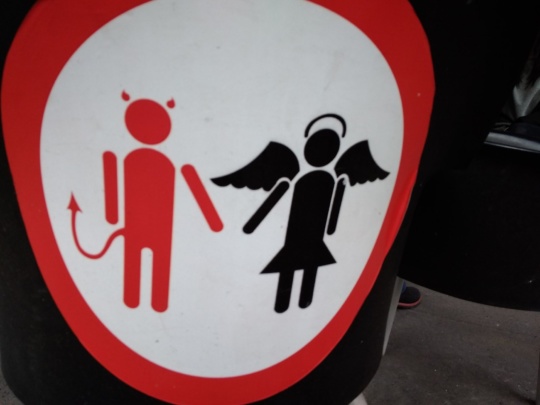 I won't bother you much with the must-visit places of Budapest. When you go to Budapest, you will find it exciting if you discover that part on your own.
Coming to chess, the tournament was very well organized. I had many interesting conversations with the organizer as we spent a lot of time together, especially after the games. We used to go out to the restaurant with other players. 
The advantage of a round-robin event is that you get to know the players in advance. Though there are last minute changes in the players list, but most of the players remain intact. This was my first experience in the round-robin format and I liked it very much. The results were not great as I struggled with my form. But, there were fighting games and as Laszlo put it 'My tournament is not a norm factory. Fighting games are played here'
This is a position from the first round of my game against Dale Ari. White to play
My win in the tournament came out well against Havasi Gergo.
How did white wrap up the game instantly?
Annaberdiev Meilis of Turkmenistan and Daniel Fernandez tied for first with 6.5 points but Annaberdiev won the event on a better tiebreak.
Laszlo has been organizing the tournament for more than three decades now. He worked as a chemistry professor in the military prior to organizing events. He told me an interesting story about how important it is to be on time. He asked me to convey this to my friends as well.
"There is a war going on between two armies. One army decides to take a longer route, so a part of this team decides to keep firing until 7.30 to keep the enemy busy as part of deflection. Exactly at 7.30, their team is supposed to stop firing because – 7.30 is the estimated arrival of the team to the enemy territory and if they DON'T stop firing, they kill their own army."
With this story, Laszlo remarks that keeping your word, and being on time is very important for humans.
I was very curious about the jacket that Laszlo was wearing. I asked him about it and he promised to take me to the shop so that I could buy it as well. It is very useful to have many pockets of different sizes. It is very famous in Budapest and it is called Meilin. We went around and asked at different places, including Decathlon. But, we found it at a hunter's shop – all credit to Laszlo's intuition.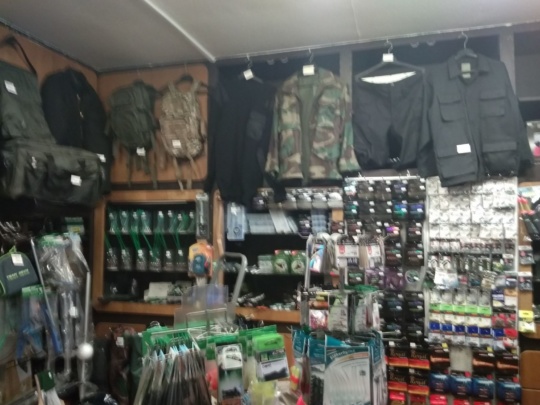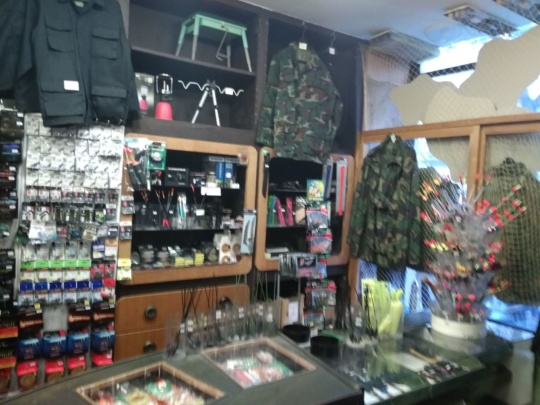 You can see me with the Meilin Jacket on.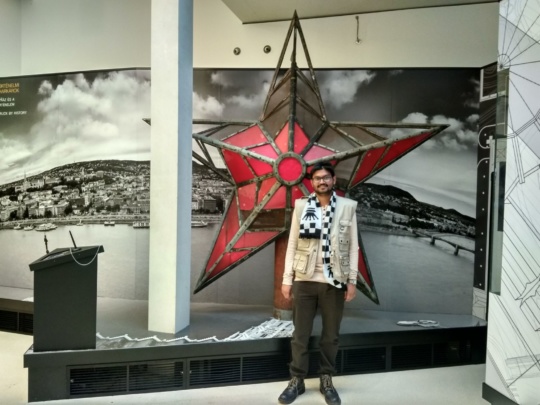 We also went for a walk on the hills. They have a group with a guide and Laszlo's wife is one of the guides who is part of such trips.  At every stop, the members put some food for the birds.
The walk was in memory of a guide who passed away recently. It was a memorable one!
I would like to mention two other restaurants: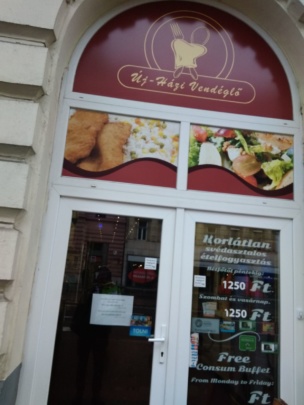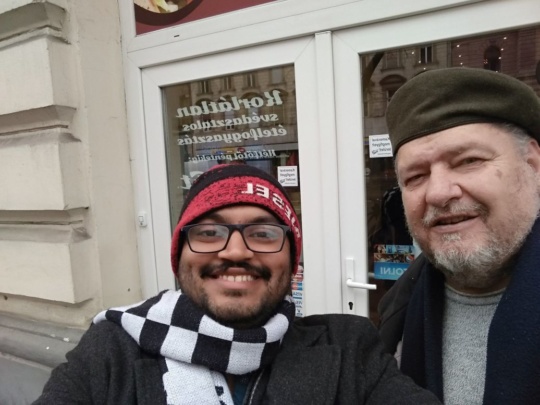 Uj-Hazi-Vendeglo (Eat all that you want)
A traditional buffet restaurant with yummy desserts too!
#Tip 4: When in Budapest, have the local food.
I had a gap of four days before my flight to Moscow. On one of those days, I met a Kannadiga on the streets. Interesting, isn't it? We also went to an Indian restaurant.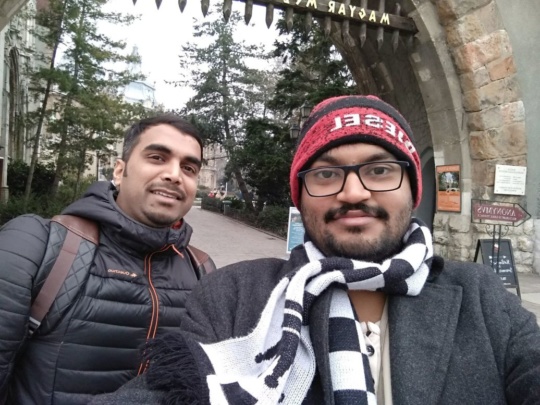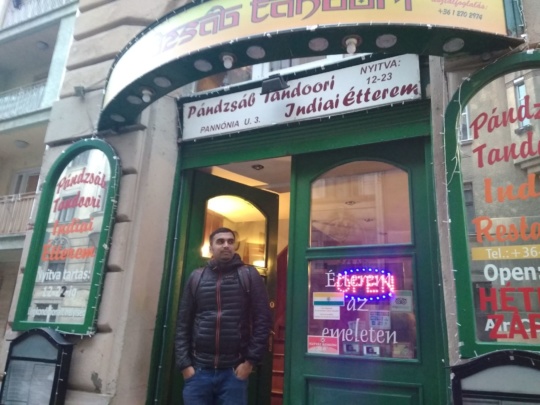 If you meet someone from Hungary, make it a habit to say yo napot kivanok. It is a nice greeting which translates to "I wish you a good day/good time"
#Tip 5: Learn the basics of their language, it helps!
And a few more : #Tip 6: When you are about to book or check the ticket prices, always browse in incognito mode. The prices will remain same most of the time. for the second check. (Credit : Jan Gustaffson) 
#Tip 7: After your international travel, you will eventually book a domestic flight to go back home. In that case, Air India offers the maximum baggage when compared to other airlines. (Credit : GM Sundarajan Kidambi)
Of all the stories in the Budapest, Queen Sissy's story fascinated me very much. https://dailynewshungary.com/sisi-queen-of-hungary-and-empress-of-austria/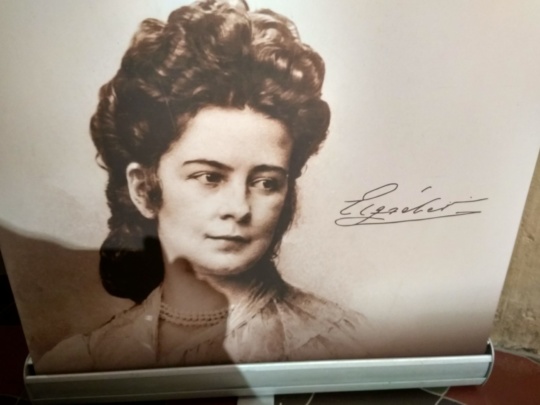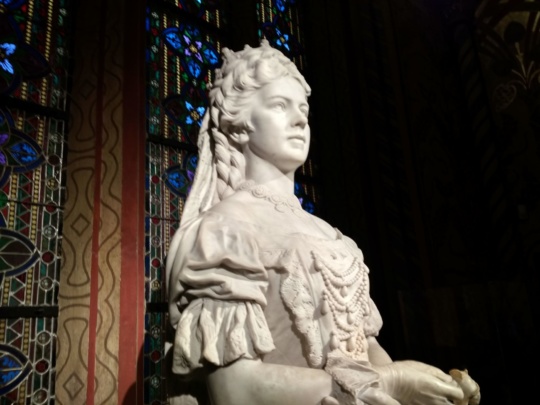 Finally, I wish to share about a Hungarian film that I loved: It is called Teströl és lélekröl or On Body and Soul in English.
Watch the trailer here:
Time for solutions:
Game 1:
Game 2:
Budapest is Fabulous. I had this strange feeling that I may have been there before. I'm certainly going to visit Budapest again in the future. After this, I took a flight to Moscow for the Aeroflot Open.
More on that, some other time!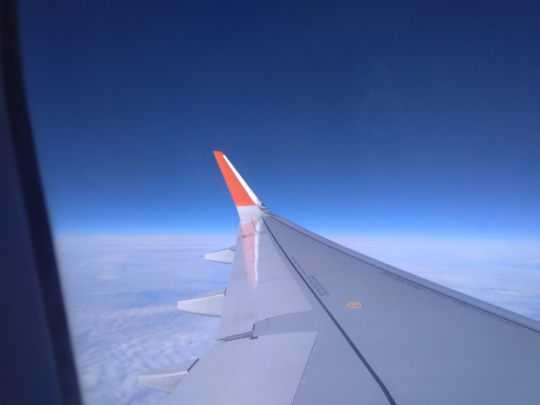 window seat
                       to another window seat
                                                              now preferring aisle seat.
                                                               
Don't bother, this is not even a haiku!
See you again!