Presenting a new series at 8cross8.com – Inside Out on the King's Seat. The guest of the day is Grandmaster Shyam Sundar. Do read this interview of Shyam where he talks about his chess journey, his life off-the-board and also offers some advice!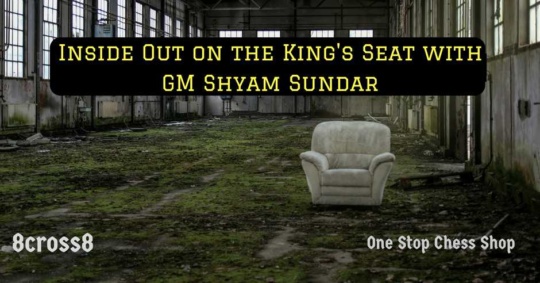 Can you tell us a little about your early days in chess?
My uncle taught me how to play when I was eight. I found the game very interesting and was very enthusiastic about it since then.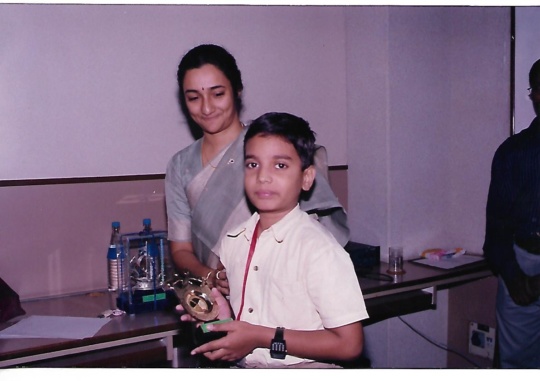 What fascinated you?
The beauty of the game fascinated me above all.
Which was your first breakthrough? What was the turning point in your career with respect to chess?
I won a silver medal at Asian juniors, thus got my IM title at the age of 14. I consider this as my major breakthrough.
Can you tell us about your process of thinking?
I first consider obvious candidate moves and then start calculating, assessing the position. After that, I come to some conclusion before executing my move.
Can you elaborate on how you work on each phase of the game (opening, middlegame and endgame)?
I check the recent games on the opening that I have played B)I pay special attention to middlegame positions. C)The analysis helped me to improve.
What is a normal chess routine for you?
I follow latest games on a regular basis and I improve on my middle game and endings by analysing games of my own as well as the games played by others.
It is difficult to follow a routine whenever I am at home. However, I play tennis and try to work on chess as long as possible. During a tournament, I won't prepare much and rest as long as I can.
How do you define success? Can you tell us about your three best achievements so far?
Personally, I believe in the quality of play and if it improves day by day, then I would call it as a success. My best is yet to come. Till date, I would consider winning Asian Juniors twice in the year 2009 and 2010 as my best and my draw against legendary Kramnik at the Qatar masters in the year 2014.
How do you deal with failure?
I try to stay calm and composed at the time of failure and work harder for my future tournaments.
What is your way of unwinding/relaxing?
Listening to music and taking short naps.
Which books have played a major role in shaping your chess strength? Are you reading anything at the moment?
Best games of Keres, Alekhine, and Tal. Right now, I am just revising various books on different topics.
With the introduction of software, the way people train for chess has changed. What is your approach to consistently improve?
I believe in working consistently with both software and books .I think books are very important up to a certain level. So, combining the work with the books and along with the software could help one to make consistent progress.
What role have your parents played in your chess career?
Parental support is very important especially, for the sportsperson. They have always believed in my skills and had always motivated and encouraged me at all times. They are the main pillars for whoever I am today.
What part of training is taken care by your coach? How does chess training happen at your level?
My coach studies my games carefully and pinpoints my mistakes and we work together to rectify the mistakes. He always motivates me and helps me to be in a good mental state on and off the event.
Who is your favorite chess player? Which is your favorite non-chess game?
I like Keres and my favorite non-chess game is Tennis.
What is the best advice you have ever received?
*Freedom means responsibility
*This situation will change and nothing is permanent
*If wealth is lost, nothing is lost, if health is lost, something is lost and if character is lost, everything is lost
These are the golden quotes that my father shared with me in my childhood.
What should be the prime focus for a player with rating
I believe that the players below 2400 should focus more on middlegame and endings rather openings. Players above 2400 should balance opening as well as middle game and endings.
In the age category world championships, India gets the maximum medals, but what is that thing that is lacking with us to convert world youth title to world junior and world championship titles? What are your ideas to overcome this?
We are gradually making progress and we managed to win a medal during Olympiad and several Asian team championships and we also played well in the Baku Olympiad which proves that we will come to limelight soon.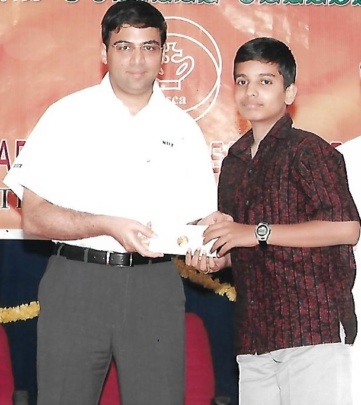 What would you like to say to a player who is interested to learn and work on chess, but has not got the means to support himself financially to train with a professional coach?
I think its best to work with friends and play several training games on different aspects of chess.
If you had to do it all over again, what would you do differently to get from being an amateur to where you are now, both quicker and easier?
Due to financial constraints, I could not afford a coach especially, for a longer duration. So, probably I would have hired a coach and worked with him after becoming IM in 2006.
Where do you see yourself in the next five years? What is your next event?
I am trying my best to be in world's top 10 in next 5 years. I will be playing Isle of Man from October 1
How do you want people to remember you?.
I would prefer people remembering me as a good person rather than a good chess player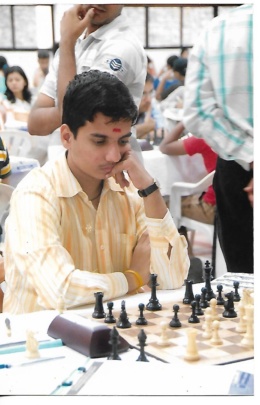 If not chess, what would you have done in your life?
I would have completed my graduation and settled in a routine career.
Your King's seat experience, please?
It has helped me to recall my childhood memories and it was nice.
We hope you enjoyed the King's Seat episode with our star GM Shyam Sundar M. Join us again with another star in the Inside Out on the King's Seat next time. Until then, take care!